Chiropractic Applications
What other types of responses are common with NSA?
As the mind and body release tension it may involve a myriad of physical, emotional and chemical responses. These are often short-lived and are accompanied by positive emotional and physical benefits.
Studies are now in progress examining the long-term benefits of care, and changes in brain and spinal cord function. In addition, there is a growing interest by psychologists, sociologists, neurobiologists, physiologists, biomathmaticians and bioengineers on the overall mechanisms and benefit of NSA.
Do you suffer from…?
Allergies
Arthritis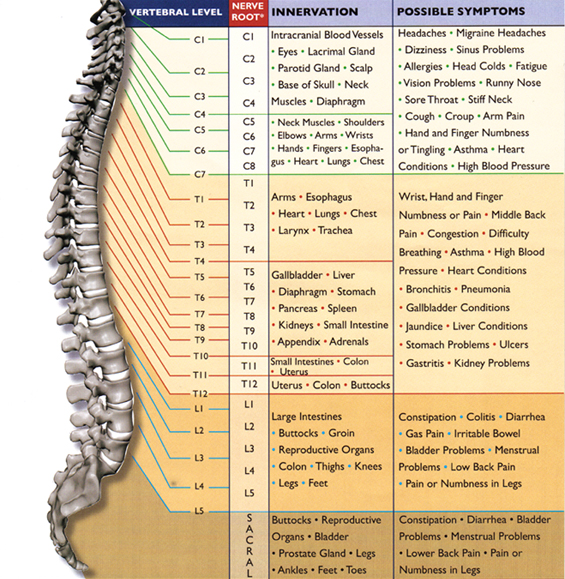 Bursitis
Anxiety
Asthma
Bed Wetting
Burnout
Carpal Tunnel
Chronic Colds / Flu
Chronic Fatigue
Chronic Tension
Cardiac Recovery
Depression
Digestive Problems
Disc Problems
Dysmenorrhea
Ear Infections
Emotional Tension
Fibromyalgia
HeadachesHeart Problems
Hip / Leg Pain
Hyperactivity / ADHD
Hypertension
Infantile Colic
Low Back Pain
Muscle Spasms
Neck Pain
Numbness / Tingling
Painful Joints
Pregnancy Aches & Pains
Pre-Menstrual Syndrome
Post Traumatic Stress Injuries
Sciatica
Scoliosis
Shoulder / Arm Pain
Sinus Trouble
Stress / Fatigue
Trigger Points
Network Spinal Analysis can make a difference!
NSA – Tomorrow's Health Care, Today
NSA is an exciting new development in health care associated with benefits in physical, mental and quality of life.
For more information on how Network Spinal Analysis can play a vital role in your health care and that of your family and children, please inquire about our in-office workshops.